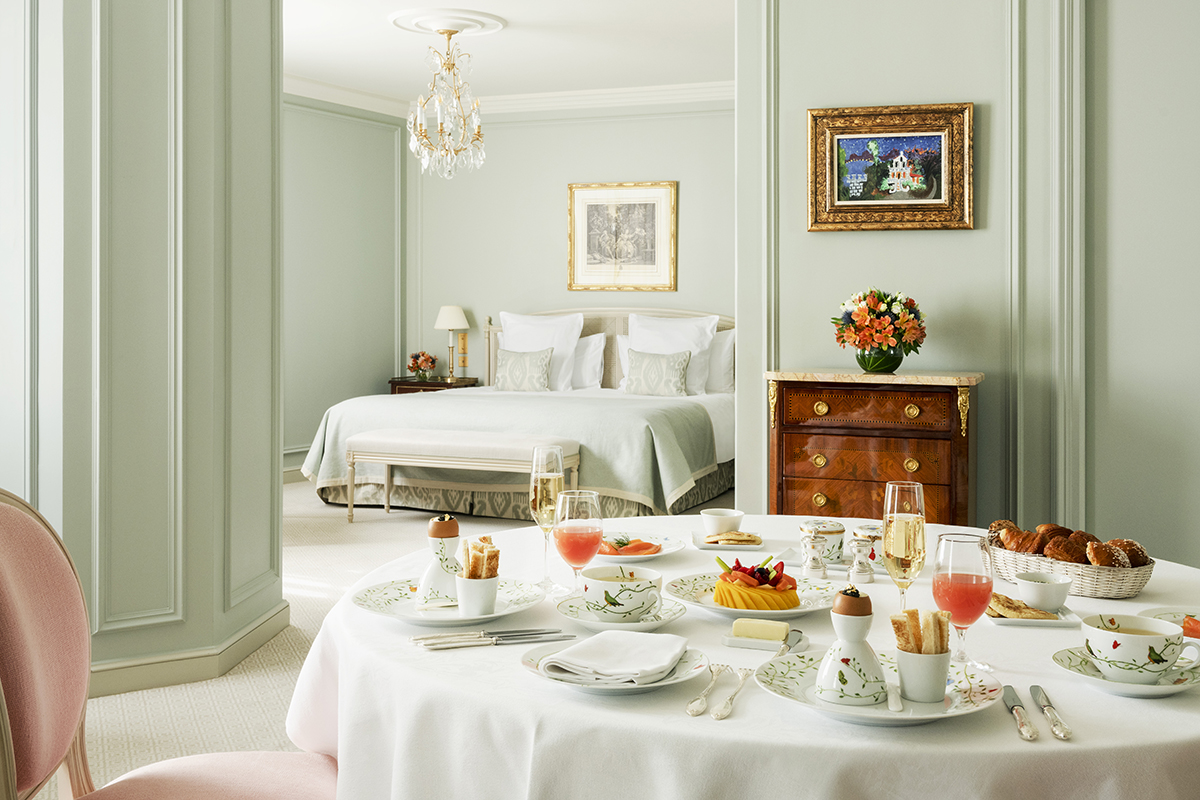 In partnership with Opera Gallery, Le Bristol Paris invites guests to enjoy a once-in-a-lifetime breakfast experience while admiring the luminary's masterpiece.
Marking the 50th anniversary of Pablo Picasso's death, Le Bristol Paris and Opera Gallery invite guests to enjoy 'Breakfast with Picasso' in one of the Palace hotel's Deluxe Junior Suites. The continuation of a very special partnership between one of Paris' most legendary hotels and prestigious galleries, this new offer follows the success of the experience 'Dinner with Chagall'. The exclusive 'Breakfast with Picasso' gives guests the truly unique opportunity to experience an original Picasso masterpiece in total privacy at the height of elegance — a secret encounter à la Breakfast at Tiffany's.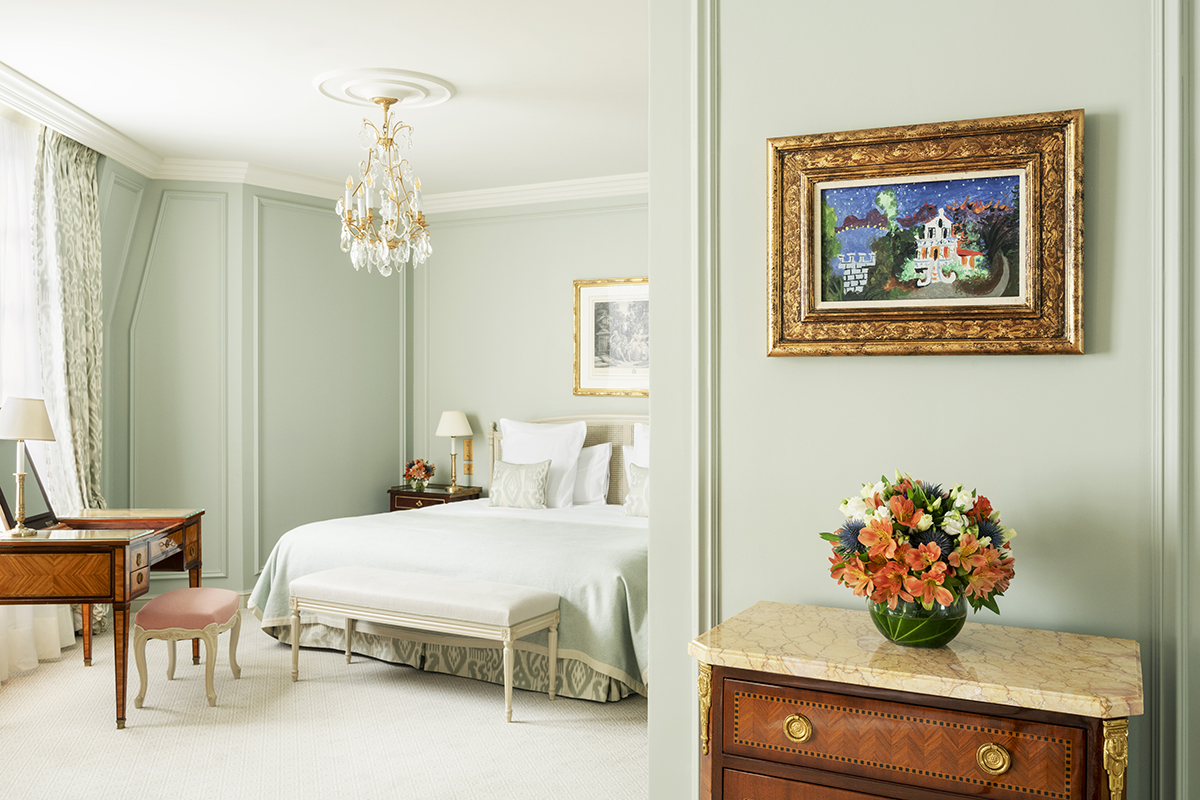 The work chosen for this exclusive viewing is Pablo Picasso's 1931 oil painting, Maison à Juan-Les-Pins (La Villa Chêne Roc), has been created during a summer holiday spent in Juan-Les-Pins on the French Riviera. The painting depicts the historic Villa Chêne Roc, built in 1880, where Picasso lived in 1924. Represented at night, the villa and its surrounds are depicted in bold, impressionistic brush strokes full of colour, evoking joyful memories of time spent in the peaceful Riviera hideaway.
Le Bristol Paris' 'Breakfast with Picasso' offer includes a one-night stay in a Deluxe Junior Suite and a bountiful breakfast created for the occasion by Chef Eric Frechon, featuring the hotel's beloved soft-boiled eggs with maple syrup and caviar, smoked salmon blinis, an abundant basket of fresh pastries and a seasonal fruit salad — all served in-suite the next morning, facing the Picasso masterpiece, with a glass of chilled champagne.
---
Le Bristol Paris
114 rue du Faubourg St Honoré
75008 Paris
T: (+33) 153434374
E: reservations.lebristolparis@oetkercollection.com
IG: @lebristolparis